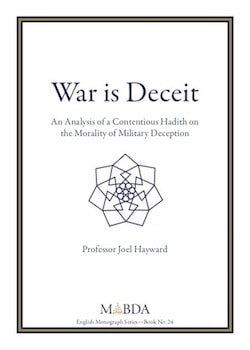 War is Deceit
Professor Joel Hayward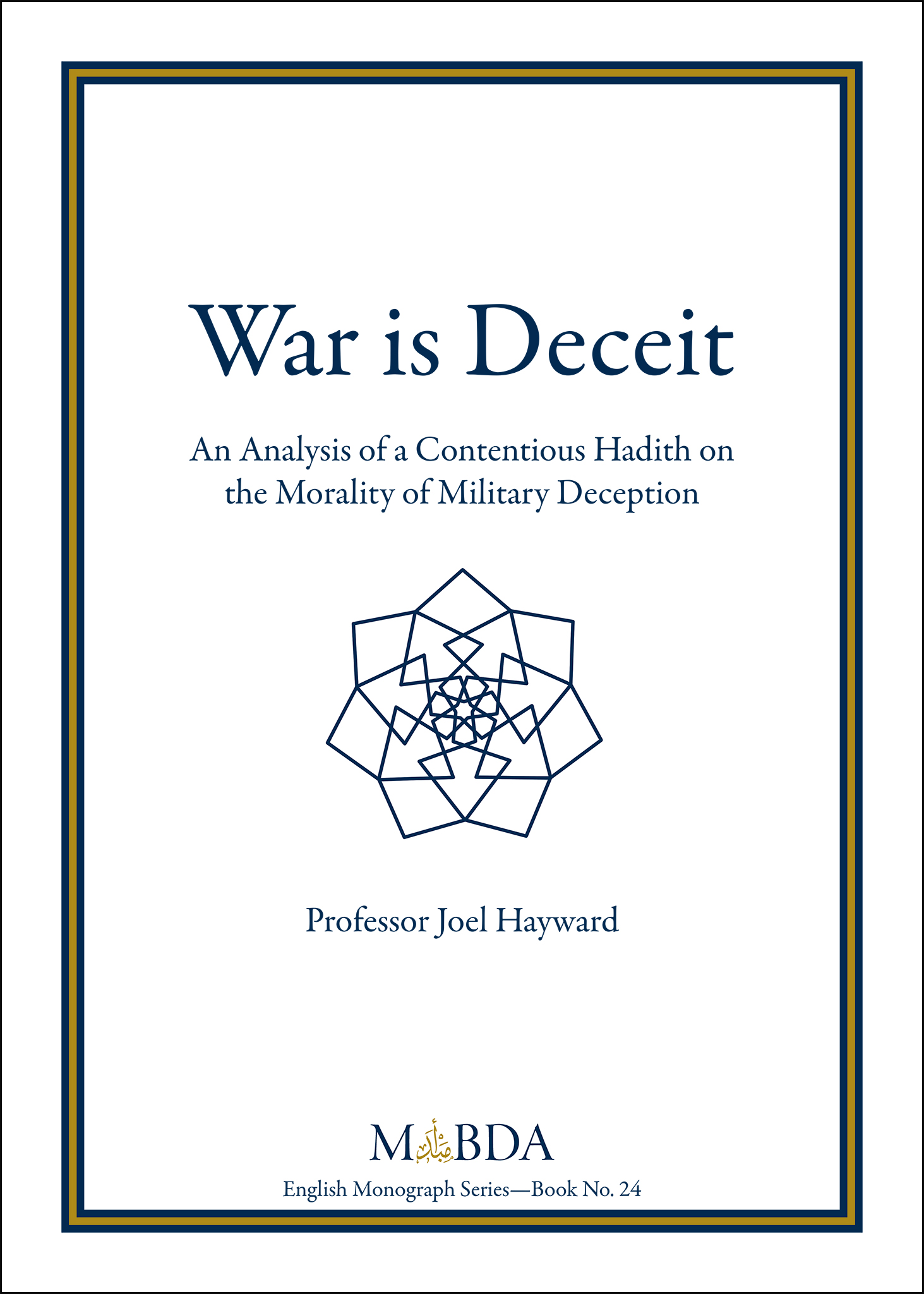 This monograph analyses Prophet Muhammed's statement: "War is Deceit".
The author rejects the view that, in the wars fought by Muhammad, he acted immorally through any acts of wanton personal dishonesty ("deceit") that constitute severe character imperfections and stain his reputation as a holy man. It argues instead that, in his quest to defeat the forces within Arabia which sought to destroy his fledgling community, Muhammad used ruse and bluff, or strategic and tactical deception, as a reasonable, necessary and eminently legitimate means of gaining military advantage so as to minimise suffering on both sides.
It argues that, if Muhammad is to be condemned for using ruses during warfare, then for consistency and fairness his critics must also consider earlier prophets including Moses, Joshua and David, and all of history's greatest military leaders, including Washington, Wellington, Nelson, Lee, Churchill and Eisenhower, to have been morally corrupt merely because they also esteemed the advantages obtained through the use of ruse.
About the Author: Professor Joel Hayward is Professor of Strategic Thought at the National Defense College of the United Arab Emirates. His former posts have included being the Director of the Institute of International and Civil Security and the Chair of the multidisciplinary Department of Humanities and Social Sciences at Khalifa University (UAE) and the Dean of the Royal Air Force College (UK). He is the author of many books and peer-reviewed articles.