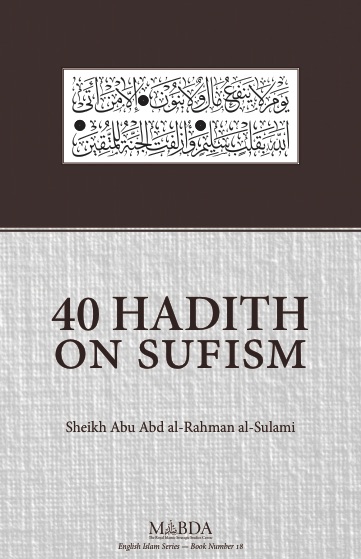 40 Hadith on Sufism
Sheikh Abu Abd al-Rahman al-Sulami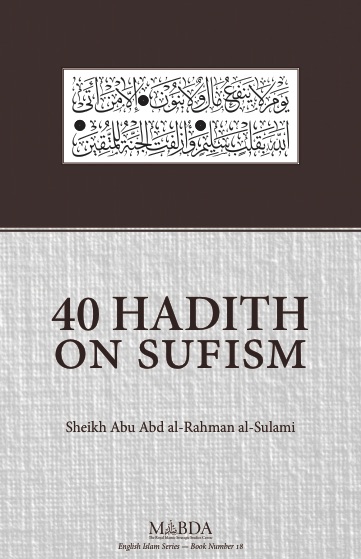 Sheikh Abu Abd al-Rahman al-Sulami (325–412 AH) was the undisputed sheikh of Sufism in Khorasan during his lifetime. He authored 700 volumes on Sufism and 300 in Hadith, in addition to works in Tafsir and other disciplines. A man who bore the markings of Divine acceptance, he was loved by common men and princes, yet politely declined the extravagant gifts of the latter. Among his works is a compilation of 40 hadiths on the subject of Sufism—spirituality in Islam—with his own chains of transmission returning to the Prophet (peace be upon him), his companions, or the generation after them.
In addition to the translation of Sheikh al-Sulami's collection of 40 hadiths on Sufism, brief footnotes gleaned and paraphrased from Imam al-Sakhawi's derivative text are included. Translation is interpretation, and, given the cultural, temporal, and linguistic gaps between the original and what is presented, interpretation is very much necessary.
The original Arabic is placed alongside the English not only because there are spiritual and linguistic benefits in reading it, but also to allow those with access to scholars to gain a deeper understanding and appreciation of the Sunnah.
(Paperback, 93 pages)